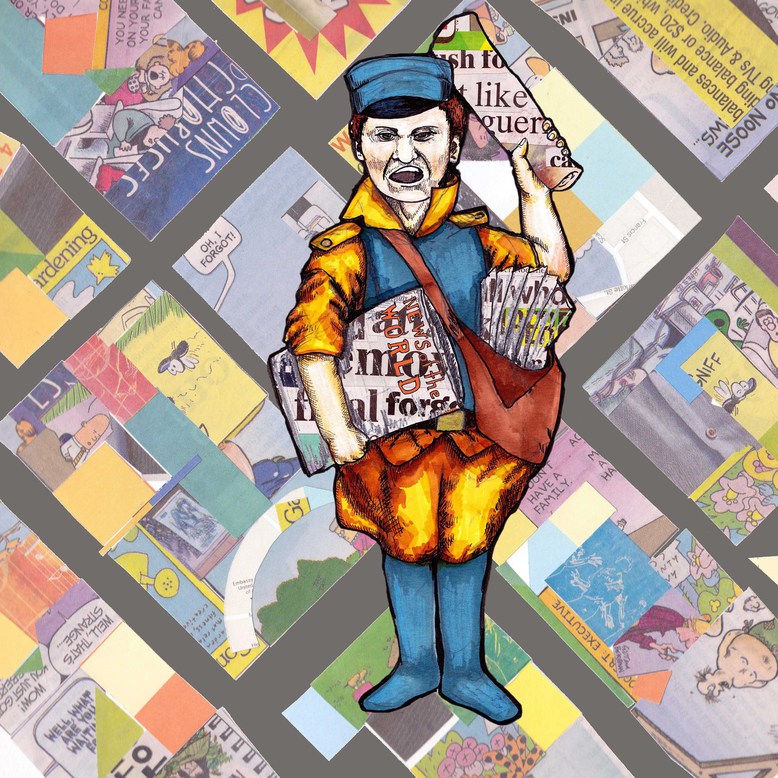 Paperboy icon, with the permission of the Artist Bradley David Santos www.bradleydavidsantos.net/works%5B/caption%5D
The concept is to be able to search for articles by institutions and find collaborators who are publishing in your searched interests. Three different potential user groups have been considered:
– Prospective students who are searching for institutions to study at
– Academics who want to find collaborators at other institutions.
– Policy and institution-makers who want to look strategically at the published record to inform decisions.
This experimental project was initated at 'healthhack' in Melbourne over the weekend.
What was achieved during the weekend is described on the wiki.
github.com/healthhack-melb/wiki/wiki/Paperboy
(N.B, the live demo is being updated this evening. Look at it on Tuesday morning).
Coders, Designers, Analysts want to make stuff during the un-ference and teach some others a little?